Skip to Content
Affordable Home Improvement with Our Promotions
Making improvements on your home shouldn't be a back-breaking endeavor, and EcoView Windows Houston appreciates the thought you put into your investment. Our high-quality windows and doors will enhance your home's beauty, safety, and comfort from the outside temperature and elements. To make the project more affordable, we offer a variety of promotional offers on our products and their installation. Some of the money-saving offers all customers can enjoy include free estimates on your purchase and installation and a $100 referral for previous customers. If the upfront price is hard to swallow, we can make it easier with financing over 18 months with no interest. We've kept our business convenient for customers over the past eight years, so homeowners can comfortably upgrade their houses with new windows and doors. Part of our commitment to serving the Houston area with integrity includes making quality and durability affordable. Visit our location or call us to find out more about how we can help you.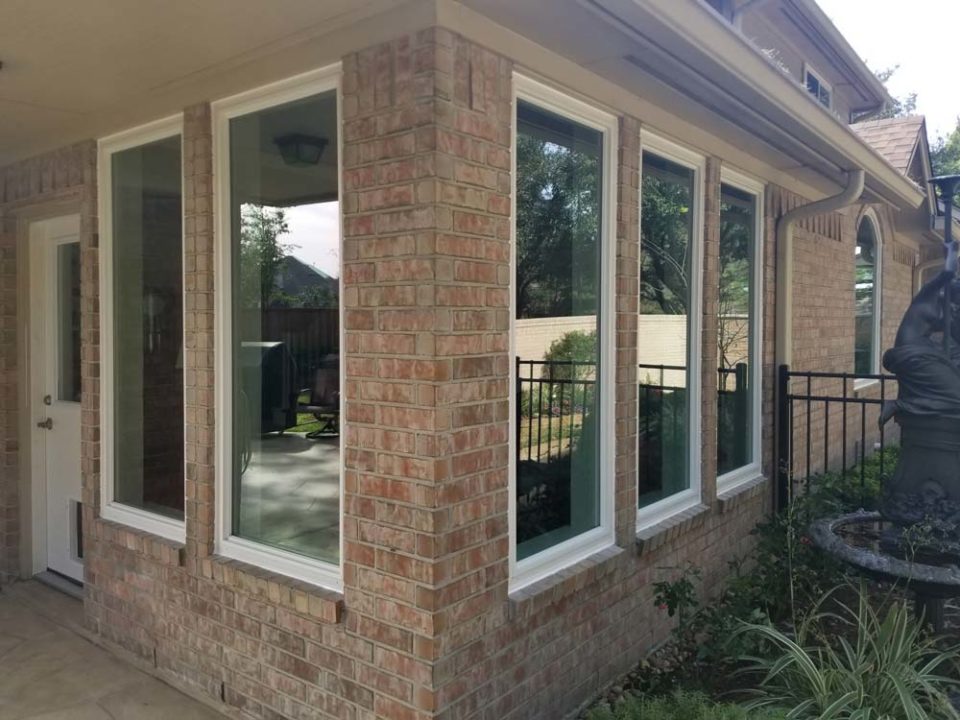 Replacement Window Sale
ALL of our replacement windows are on sale for a limited time only!  Our highly-trained installers will fit your new windows with expert precision and care to ensure the best results and the least chance of intrusive heat and moisture through gaps. The savings don't stop with what we've listed on this page. You can also take advantage of our coupons on Valpak.com for even more opportunities to make your upgrades more affordable. We invite you to visit our location in Houston, TX to explore the possibilities we offer for your home, or you can call us to speak with one of our team members. We're proud of the quality we put into our products and service to customers, and we want to share that experience with you.
Dependable Windows & Doors for Houston, TX-area Homes
Bringing your window and door needs to EcoView Windows Houston ensures you get lasting quality and beauty backed by a lifetime warranty. We stand by our products and their installation with years of expertise in custom-built windows and doors. At our Houston, TX location, we're happy to help you find the replacements and upgrades that'll make your home more attractive, energy-efficient, and comfortable year-round. Give us a call today to get your questions answered and discuss your home improvement needs, and make sure you visit our location for an all-around satisfactory experience. We serve customers throughout the general Houston and surrounding areas, and the coastal zones.
Get a Free Quote on Custom-Made Windows & Doors